Sunday Scripture
One of the greatest gifts of my life is my grown up kids. We have fun together, and we also engage in conversations about important topics. I can feel my role in the family changing as our youngest moves toward independence and our three older sons take on increasingly responsible positions in their worlds, and while I'm sure they would each say their mother's communication style is unfailingly straightforward (ahem), it's also true that it has become more nuanced now that they are adults.
In two places in Paul's New Testament letters, he makes a similar transition in tone. He was an unparalleled preacher, and his teaching comes through to us even today as clear, sharp, and unflinchingly direct. However, when the time came for action, he was well aware that he was calling for a response from the will of the individual:
I beseech you therefore, brethren, by the mercies of God, that you present your bodies a living sacrifice, holy, acceptable to God, which is your reasonable service."

Romans 12:1
I, therefore, the prisoner of the Lord, beseech you to walk worthy of the calling with which you were called…"

Ephesians 4:1
In Paul's ministry, there was a time to preach, a time to teach, and a time to beseech, and it seems that the change in tone came with Paul's challenge to his readers to step up, to live their way into the mature practice of the faith he had proclaimed, described, and lived before them. Eugene Peterson describes Paul's beseeching as a call from God to "participate in who he is and what he does."
In our teaching, in our parenting, in our discipling of others, there comes a moment when all the true words have been said, all the pouring out of life has been given, and all the responsibility for the next move is fully in someone else's court. The comfort, encouragement, or discernment the parent or teacher or mentor offers is secondary to the decision to act. Each one of us must hand ourselves over and begin to "walk worthy" of our calling. This is the mark of the grown up believer.
How are these verses landing on your heart today?
Is there a decision that needs to be made, a relationship that will only be mended if you make the first move, a point of obedience that you need to say yes to?
In your parenting or in your ministry, have you discerned the difference in tone that comes when it's time for someone to begin to participate in who God is and what he is doing?
Praying for you,
You may have noticed that this is the third Sunday Scripture in a row dipped from the deep well of Ephesians. Whatever I'm reading never fails to show up here, but if you missed the past few weeks or just want a refresher, you can click here for thoughts on Ephesians 2:11-13 ("You Are NOT What You Are Not") and here for the post on Ephesians 4:20 ("What You Leave Out Is Just As Important As What You Put In.")
A Gift for YOU!
Writing book reviews has been an important point of connection with you, my readers. Since I share a book review almost every week at Living Our Days, it comes as a surprise to me when I hear from my writing friends who find book reviews to be a challenging assignment. They realize the importance of a well-written review to authors who are trying to share their work with the world, but somehow the task just keeps getting pushed to the bottom of the pile.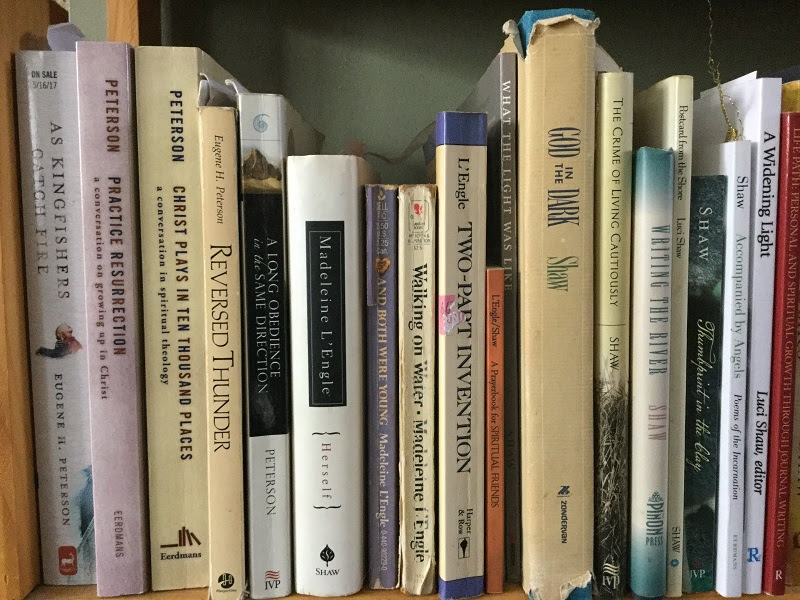 With that in mind, I created How to Write an Engaging and Helpful Book Review, a PDF to give readers and writers a handle on summarizing what they've read, but also (more importantly!) sharing their thoughts on books with others. If you are a regular member of author launch parties, if you have a blog and would like to add book reviews to your content, or if you just want to share your reading choices with friends on Amazon or Goodreads, I think you'll find my little tips to be encouraging and helpful. I share exactly why I am terrified whenever I review fiction, a few formats that have worked well for me, and some of the procedural details I have used in creating over four hundred book reviews for readers at Living Our Days.

I'm making this gift available exclusively to email subscribers.
To subscribe, either hop on the handy (and only slightly annoying) pop up form and enter your name and email address– or you can click here!
Subscribe to Living Our Days blog to get regular content delivered to your inbox. Just enter your e-mail address in the field at the top of this page.
Photo Credit: Ike Morin–sunset after a storm